Travel & Arrival
Travel Insurance
Check with your insurance agent concerning your insurance coverage while you are abroad. We advise you to take out comprehensive medical and personal insurance for illness, accident and hospitalization. The school cannot be held responsible for accidents or illness during your enrollment.
Travel By Air From North America
We advise you to travel on any airline of your choice. Although it is impossible at this writing to know if direct flights from the U.S. to Nice Airport will continue ( with DELTA Airlines from Kennedy Airport and from Atlanta, Ga ), there is always a connection via Paris. Try to depart no later than the Saturday before your course begins so that you can arrive latest 3 p.m. on Sunday at Nice Airport. We would appreciate your notifying us well in advance by fax, letter or e-mail of your schedule so we can advise you regarding the best local transportation connections.
Travel From European Locations
Please try to depart by air early on Sunday morning so that you can arrive in Nice from morning to early afternoon.. Notification of your schedule well in advance by fax, letter or e-mail will assist us in advising you of the best local transportation connections. When it comes to European flights, more and more low cost air companies, ( EasyJet , Berlin Airline, Ryanair etc..) are landing at the domestic Terminal # 2 where there still are capacities... So please tell us in advance which air company you booked... We are mainly waiting in the Arrival Hall of the International Terminal # 1. Shuttle buses between the two Terminals are free of charge.
Public Transfer Services to Saint-Raphaël
For those families and individuals who plan to book an accommodation themselves and want to be on their own. Public Airport busses that shuttle between the Airport and Saint-Raphael six times per day in each direction , according to the below schedule :
Departures From And To Nice Airport with VarLib bus
Nice Airport-St. Raphaël : 9:00 AM, 11:30 PM, 1:30 PM, 3:45 PM, 7:30 PM, 9:30 PM
St. Raphaël- Nice Airport : 5:15AM, 9:00 AM, 11:00 AM, 2:10 PM, 5:00 PM, 7:30 PM
Cost: 20 € from the bus Pier/platform # 5 , outside the Arrival Hall .You pay the bus driver. (65 km/41 miles - a 70 mn ride - arrival at the bus terminal in St-Raphaël).
The disadvantage is that , upon arrival at the bus station in St-Raphael , there is no taxi station nearby available and you are on your own to call a taxi with your cell phone :+33 494 83 24 24 (max 10 EUR a trip within city limits )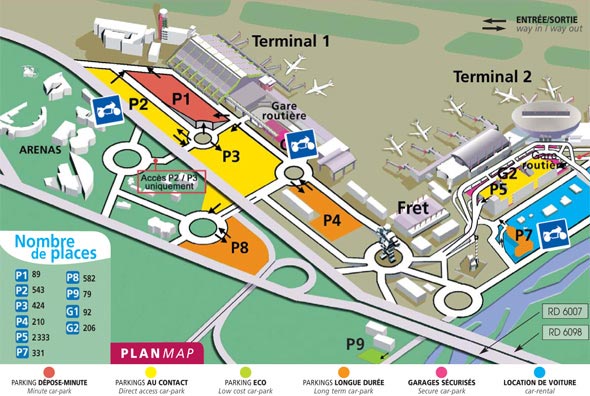 Private Transfer Services to Saint-Raphaël :
On Sundays, (from 10 am to 3.30 pm) we are at the Nice airport Arrival Hall with our minibus, capacity 10 passengers, and can transfer you directly to your housing address in Saint-Raphael. But you will have sometimes to wait with us a couple of hours until we picked up all the expected passengers...Anyway, you are not expected in your housing in Saint-Raphael before afternoon. And while we are waiting, we visit a nearby lunch-cafeteria for some light dishes with seaview from an outdoor terrace . When possible to pass the time , we even offer free of charge, a sightseeing tour to Nice and it's famous seaside Promenade des Anglais.
The transfer costs only 20 Euros per person with service from door to door.
PS: most of the hotels and host families are closed on Sundays until early evening. They too, want to take advantage of the week-end and visit a beach .So there is not need to rush, unless you made a special arrangement with your hosts