French language Holiday Course Schedule
Enjoy your holidays on the Côte d'Azur in Saint-Raphaël and the Mediterranean Sea while learning French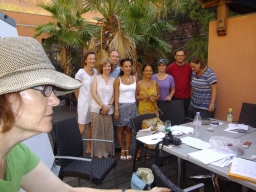 An advanced class shared by teachers Christine & Paul!
At the end of each week, a quick evaluation of the students' levels made by our teachers, allows us to assess the progress being made and eventually move you on to the next level on Monday morning.
---
Course Schedule Summer 2024
Sunday: Arrivals and Departures from Saint Raphaël
See below the 2, 3 or 4-week session that would suit you. If you need another combination of weeks , we can help.
2 Weeks
3 Weeks
4 Weeks
June 16 - June 30
June 16 - July 07
June 16 - July 14
June 30 - July 14
July 14 - July 28
July 07 - July 28
June 23 - July 21
July 28 - August 11
August 11 - August 25
July 28 - August 18
July 21 - August 18
---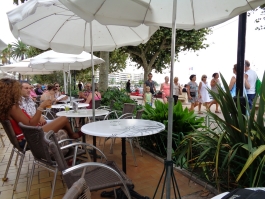 A coffee-break on the waterfront of Saint-Raphael