General Information For Our French Language Course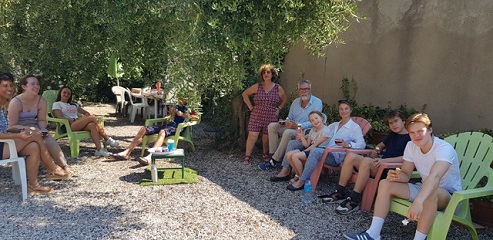 On the first day of attendance you will be placed by our teachers, to a suitable group corresponding to what you announced in your registration form."On a scale of 0 to 5, were would you place your current level in French ?" There are five levels, all from beginner to university status. If required, you may switch groups during the first two days of your arrival in case you need to find a more suitable learning level. Are you a pure beginner with no previous knowledge at all in French, you will join right away, a special little group of students in the same situation during 60 min. under the guidance of a teacher who knows English, while the other students with previous studies in French will take the language test. And, after the coffee-break, you participate in the general information session both in English and French, about practical issues : how to enjoy your stay among the Frenchmen, in Saint-Raphael + the briefing about all the afternoon and evening leisure activities, distributed in a printed program. The day after, you will automatically be listed in the beginner's group # 1.
Course Literature
We loan out textbooks at no extra cost and distribute many copies A4 during the course. The student must provide writing materials. A French grammar, dictionary and verb declination lexicon (e.g. Bescherelle) is also very handy to have with you.
The Afternoon Course for Intensive
- Intensive course - 2 hours per afternoon + 4 hrs per morning - 2-4 students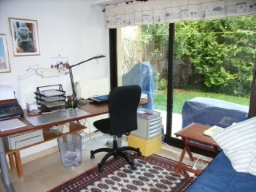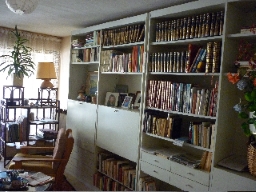 Afternoon intensive sessions in a quite environment
The High Intensive Course 8 hr/day
4 hrs/morning in small groups + 2 hrs/lunch private + 2 hrs afternoon with max 3 students at the same level.
This is a crash course that includes lunch with a private teacher. According to a curriculum agreed upon by the student and the teacher, this course will consist of a number of discussions, varying daily, covering themes about daily life in today's France. The participant can choose the subjects of these discussions according to his or her interests.