Family lunch restaurant Café Paradis & Le Berbère
Close to each other. For Families, Adults, Teens & Children, at very affordable rates.
Those two, are definitely the best restaurants when it comes for value for money in the whole of Saint-Raphaël
For our families and individuals at school: On the same avenue de Valescure (300 m from our school).
On purpose, lunch with our teachers as from Tuesday to Friday… Meaning that, after the Monday course, we want to give you free time to get acquainted and settled with your housing And organising your personal needs like shopping in Saint-Raphaël with the recommendations of our teachers Important the first Monday …..Following Mondays, if you wish, you may attend those restaurants on your own , without teacher
Two adult, student & children friendly restaurants , serving mostly locals at nearby offices . Food and dishes with emphasis on the daily specials and home cooking, or " a la carte " Very friendly restaurants where you can meet locals who will address you in French … No tourists there.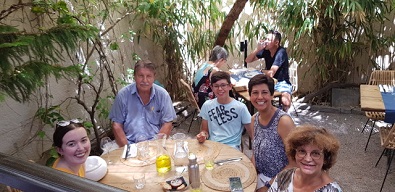 Café Paradis restaurant with indoor garden service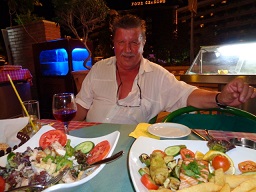 Our daily restaurant , Monday to Friday, with French teachers who enliven the friendliness around the tables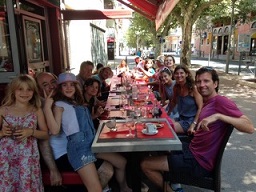 Our restaurant Le Berbère with outdoor location to benefit from the constant breeze on the avenue